My Dad was an exceptional man with great charisma and a genuine, generous, open-hearted soul; I miss him dearly... It is therefore a wonderful feeling to see him in so many images, shared by people the world over; still loved by millions and unforgotten... Thanks to some very dedicated friends, this new site was born. I wish it well, God speed, may it bring toghether all of my father's admirers... Happy New Year, may Peace prevail and my best wishes to you and your families.
Christopher Barker
January 2008
Lex Barker was an actor during Hollywood's golden years and still enjoys worldwide acclaim today.
He has his place in movie history as Tarzan and Old Shatterhand. From being discovered as Tarzan arose the first immortal-hero status for tall, athletic Lex Barker, which was confirmed when he played Old Shatterhand and Kara Ben Nemsi in the Karl May series of films after he moved to continental Europe.
The purpose of this website is to maintain the memory of the simpatico American, and be a tribute to a film star and a life that will remain unforgettable.
News:
08-May-2019: Lex Barker wäre 100 geworden
"Es soll geschneit haben an jenem Tag, die Blumen sollen erfroren sein," berichtete das Geburtstagskind vom 8. Mai 1919 Jahrzehnte später, das nach seinem Vater Alexander Crichlow Barker genannt wird. Schauplatz der Geburt ist das beschauliche Städtchen Rye, im US-Bundesstaat New York. Inmitten einer Parkanlage liegt das geräumige Geburtshaus, ein robuster Backsteinbau. Hundert Jahre später ist der Mann, der 54-jährig an einem Herzanfall in den Straßen von New York City starb, immer noch unvergessen. Obwohl zwischen beiden Örtlichkeiten nur rund 30 Meilen liegen, war Barker Kosmopolit und hat weltweit Spuren hinterlassen. Näheres ist hier zu finden.
27-Apr-2019: Der Vater der Old-Shatterhand-Melodie: Martin Böttcher (1927 – 2019)
Als Old Shatterhand in der Gestalt von Lex Barker die Kinoleinwand betritt, bekommt er von Martin Böttcher Melodien auf den Leib geschrieben, die es bis heute in sich haben: Erklingen sie, setzt ein A-ha-Gefühl ein und man erinnert sich an einen großen Helden seiner Jugendzeit gerne wieder.
Lex Barkers Sohn Christopher zum Tod des Komponisten am Ostersamstag 2019: "Eine traurige Nachricht, ja… Aber ich möchte mit allen, die Ihn geschätzt haben, sein Leben und sein Werk feiern. Wie ich kürzlich schon bei einer Veranstaltung in Berlin sagte: 'Was wären die Filme ohne die Musik von Martin Böttcher geworden?!' Ein fantastischer Komponist, Dirigent und ein wahrer Gentleman ist von uns gegangen. Ich hoffe, dass er jetzt weiter im Paradies musiziert. Mein herzliches Beileid an seine Familie."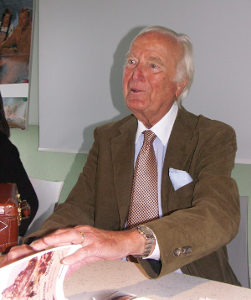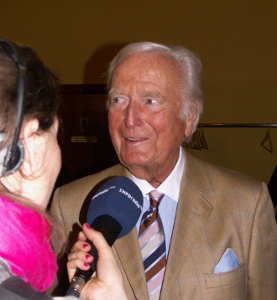 02-Apr-2019: Specials for 100th birthday of Lex Barker
Zum anstehenden 100. Geburtstag von Lex Barker gibt es Überraschungen:
Die Gedenkmünze zum Jubiläum! Nach längeren Vorbereitungen mit Motivauswahl und Knüpfung von Kontakten wurde bei der Veranstaltung der

KMFF

in Berlin Christopher Barker die Nr. 1 der Münzserie überreicht! Die Münz-Sonderausgabe der Fa.

Euromint

gibt es in limitierter Auflage. Ein Teil des Erlöses wird an die Kinderkrebshilfe gespendet.

Die

Tarzan Collection Lex Barker

! Pidax präsentiert die lange gesuchten 5 Tarzan-Filme mit Lex Barker aus den Jahren 1949 bis 1953 in einer DVD-Box.


Der Schatz im Silbersee: Die Dreharbeiten

! Die Berliner Rialto-Film öffnet ihr Fotoarchiv und präsentiert einen Bildband mit über 600 größtenteils unveröffentlichten Motive vom legendären Karl-May-Film

Der Schatz im Silbersee

. Sehen Sie Lex Barker, wie Sie ihn noch nie gesehen haben!
31-Mar-2019: Lex Barker and Berlin
Anlässlich des 100. Geburtstages von Lex Barker fand innerhalb einer Veranstaltung der Berliner Karl-May-Freunde (KMFF) am 30. März 2019 im Hotel Intercontinental in Berlin eine exklusive Veranstaltung statt, bei der der ehemalige Old-Shatterhand-Darsteller ganz besonders im Blickpunkt stand.
Das in Kooperation mit der Rialto-Film stattfindende Event im ehemaligen Hotel Hilton, in dem Lex Barker immer während Dreharbeiten in Berlin abstieg, hielt einige Überraschungen für Barker-Freunde bereit.
Näheres ist hier zu finden.
01-Feb-2019: New Interview with Companion
The conversation with Andrea King, born in 1919, like Lex Barker, will be the first interview contribution to the 100th anniversary of Lex Barker's birth. The actress was among Barker's closest circle of friends during the 'Golden Years of the Cinema' in Hollywood. Andrea King would have celebrated her 100th birthday this 1st February 2019.
31-Jan-2019: News about Lex Barker
The preparations for the English-language biography about the American actor, Lex Barker, are progressing well; his German fans can look forward to new content about their idol (working title: Lex Barker — The Film Book).
02-Jun-2018: Lex Barker in 'Wild West made in Germany'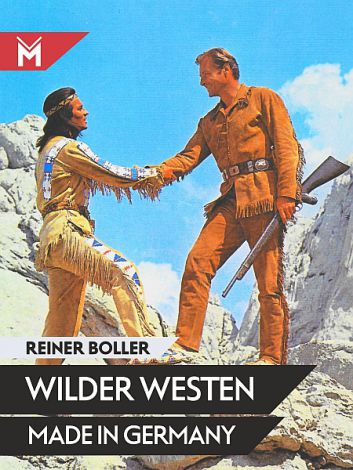 The German western productions of the 1960s are 'classics' nowadays. The cinema and television audience has retained the movies in its cultural memory. The new handbook about the German western, Wild West made in Germany, describes this very special phenomenon based on the movies and the actors of this genre. Author Reiner Boller conducted research for many years, visited archives and filming locations, and spoke with many people involved in making German westerns, especially the Karl-May movies. During the exhaustive work, two people in particular extended much appreciated assistance to Reiner; Matthias Wendlandt, whose father produced the famous Winnetou film series of the 1960s, and Christian Becker, the producer of RTL's new filmization based on May's famous tale. Of course, the new handbook, Wild West made in Germany, will also present to the reader previously unpublished details about Lex Barker and the production of his famous Winnetou movies.